In Investigating message queues with RabbitMQ and ActiveMQ, I came across a problem that I've never considered before. Starting two projects at the same time.
The well-known (at least to me) way of doing this was to start the start-up project, and then right-click the second project, and select Start New Instance: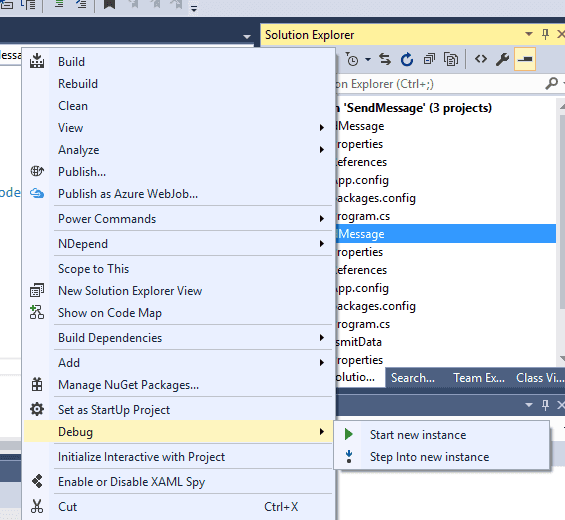 However, this is laborious when you're constantly starting both projects. So, the alternative is to right click the solution, and select Set StartUp Projects… :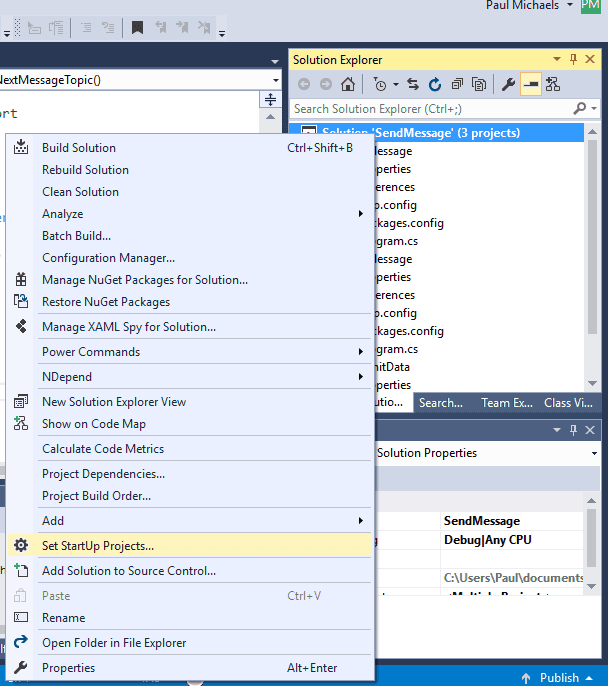 Then you can select to start multiple projects: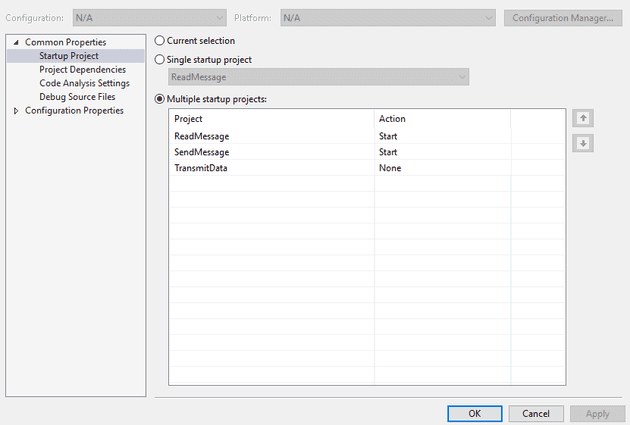 A small thing, but saves a lot of time.